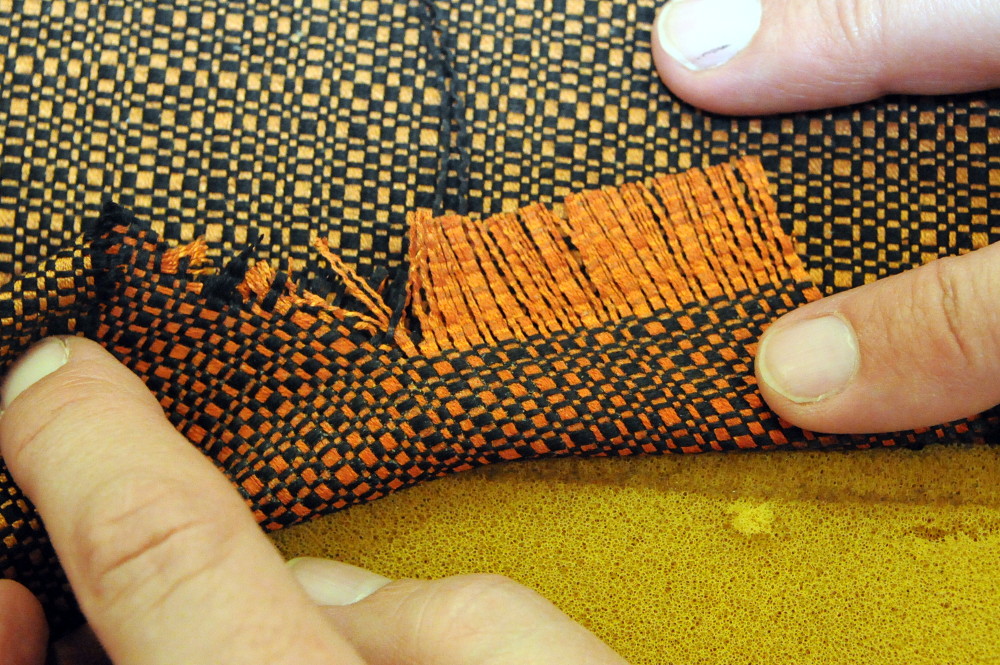 Hello everyone,
Here is officially the adventure of two Renault 4 enthusiasts determined to produce a quality refabrication of the orange / black check fabric for their beautiful car. We will update the progress of this project as the information is presented to us.
We vouch for helping to finance what will be missing for the realization of the project!
Our motivations are diverse. It seems essential to us to help a project like this, which will never be profitable. Among all our remanufactures, several are also to fall into the category "patronage", or I do not know which word to attribute to them, because their profitability will never be possible!
But it seems to us necessary for a company concerned and run by enthusiasts of these models, to help other enthusiasts who want to release something! These are the same motivations that push us to invest in our event "Le Temps Jadis", our announcements site "annonces-estafette-4l.fr", forums ... which are so many places and energies dedicated to our dear cars!
In addition it has a double meaning for us, they are also witnesses "not concerned", that is to say, without commercial ambition, of an adventure of remanufacturing, with its constraints of means, mobilization of cash, exchanges with different trades, development of specifications, a communication strategy ... These are aspects that are part of our daily life, we (who) (re) manufacture parts for our Renault 4 and courier.
In short, their palpable enthusiasm, their joys in discovering a new interested "client", their intact motivation which reminds us of the beginnings in this way make us happy and motivate us!
We are also launching here a signal to the entire Renault 4 and Estafette community: We are also and above all your partner! Our motivation to start this story in 2014 was to run our cars, manufacturing our parts according to our quality criteria and having the possibility of bringing our level of requirement to them. Long, difficult, but rewarding and so interesting work!
In short, my blah is over, make way for the beautiful story!
Read more: [Refab] The great adventure of remanufacturing Orange / Black Plaid Fabrics for Renault R4 4L!